Say Goodbye to Return Hassles: Simplify Your Life with Our
Amazon & Walmart Returns
Management
Service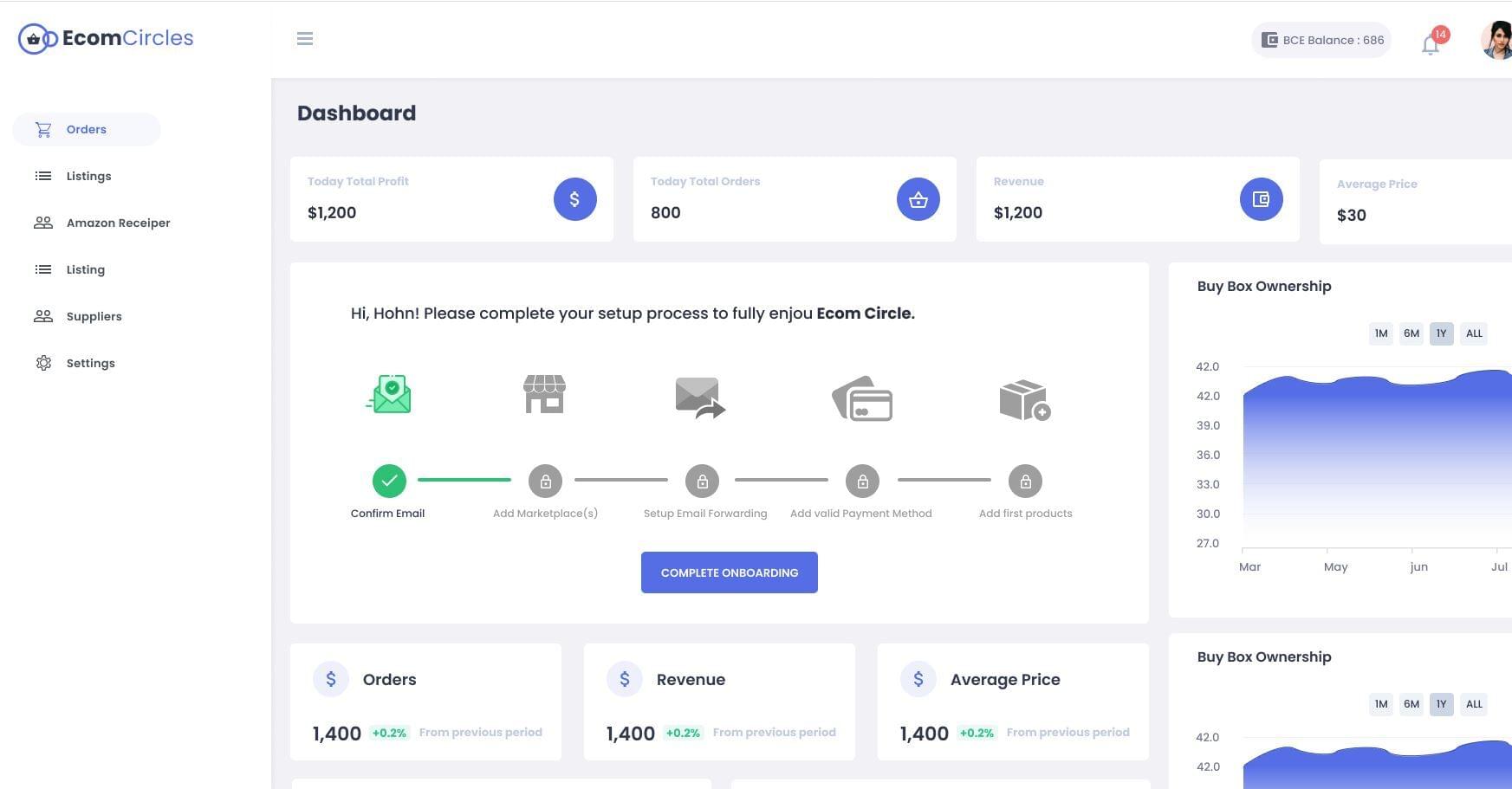 An Amazon and Walmart Returns Service Like no Other!
Introducing Amazon Returns Service – the hassle-free way to manage customer returns. 
As a seller, you know that returns can be a pain, but with the Ecom Circles Returns Management Service, it doesn't have to be. With our service, you can provide your customers with a convenient and easy way to return their items, while keeping the process simple and straightforward for you. Our service includes pre-paid return shipping labels, return tracking, and automatic refunds for eligible items.
And the best part? You only pay for the returns that are actually made, making it a cost-effective solution for your business. Say goodbye to the stress of managing returns and say hello to a Returns Service for Amazon and Walmart – the ultimate solution for hassle-free returns.
A Returns Service for Amazon and Walmart
We are one of the few returns management services for Amazon and Walmart sellers.
Our streamlined returns process for Amazon and Walmart is incredibly easy and straightforward.
Simply initiate the return through our online portal, print the return label, and drop off the package at our nearest warehouse location. We will handle the rest from there!
You do not have to worry about shipping fees or dealing with customer service, as everything will be handled for you!

Why Choose Ecom Circles Returns Management?
Ecom Circles offers the best Amazon and Walmart returns management services for sellers.
We go above and beyond a simple return and post-purchase management service; we also help store returned items in our warehouses for a small fee so you can easily fulfill future orders with returned items. 
Choose Ecom Circles returns management service today if you want:
Now Accepting Reverse DS Customers!
We understand that the recent closure of your returns service provider has left you in need of a new partner to help you achieve your business goals. We want you to know that Ecom Circles is here to help. 
As a trusted and experienced provider in the Returns Management  business, we are equipped to help you meet your needs and exceed your expectations. 
We are now accepting customers who previously did business with Reverse DS and we look forward to working with you to drive your success. 
Contact us today to learn more about how we can help you achieve your returns goals.

How to Get Started with Ecom Circles Returns Management
Getting started with our product returns handling service is quick and easy. You just need to follow a few steps:
Ecom Circles Amazon Returns Management:
Frequently Asked Questions
At Ecom, we currently charge $3 per returned order.. There is currently no monthly fee if you are only using Ecom Circles for returns.
What happens to my returns?
As returns are initiated, you can see them on the Returns page of Ecom Circles. From there, you can take any of the following actions:
Upload a return label for us to ship the item back to your supplier
Request disposal of the item
Re-list it through Ecom Circles for FBM fulfillment (fulfillment is charged at an additional $2 for outbounding the return)
Store the item at our warehouse until some later time (charged $0.65/item/week)
Do you handle Facebook Returns?
Yes, we handle returns for Facebook Marketplace sellers. We also handle Shopify returns and Bigcommerce returns. With Ecom Circles, you get an all-round Returns Management Service on a variety of online Marketplaces. Schedule a call today to get started.
Book a Call to Discuss Amazon and Walmart Returns Service